La Academy of Adventure Gaming Arts and Design de los Estados Unidos ha anunciado los juegos finalistas a sus premios Origins 2020.
A principios de junio de celebrará la convención Origins Game Fair 2020, donde se anunciarán estos premios en su 46º edición -unos de los premios lúdicos más veteranos del mundo. Pero las nominaciones se han anunciado al final de la feria GAMA Expo 2020, el otro evento que organiza la asociación de fabricantes de juegos de los Estados Unidos de América.
Los premios tiene un carácter estadounidense y están totalmente enfocados a ese mercado. Los juegos nominados, con alguna cambiante categoría cada año, son en 2020 los siguientes (Destacamos en negrita los publicados en España o de próxima publicación anunciada):
Board Games (Juegos de tablero):
Cloudspire | Chip Theory Games | Adam Carlson, Josh J. Carlson, Josh Wielgus
Colors of Paris | Super Meeple / Luma Imports | Nicolas De Oliveira
Guardian's Call | Druid City Games / Skybound Games | James Hudson
PARKS | Keymaster Games | Henry Audubon
Prêt-à-Porter | Portal Games | Piotr Haraszczak, Ignacy Trzewiczek
Red Alert: Space Fleet Warfare | PSC Games | Richard Borg
Shobu | Smirk & Laughter Games | Manolis Vranas, Jamie Sajdak
Tonari | IDW Games | Bruno Faidutti, Alex Randolph
Tiny Towns | AEG | Peter McPherson
Tricky Tides | Gold Seal Games / Zafty Games | Steven Aramini
Tsuro: Phoenix Rising | Calliope Games | Ken Franklin, Tom McMurchie, Andrew Hepworth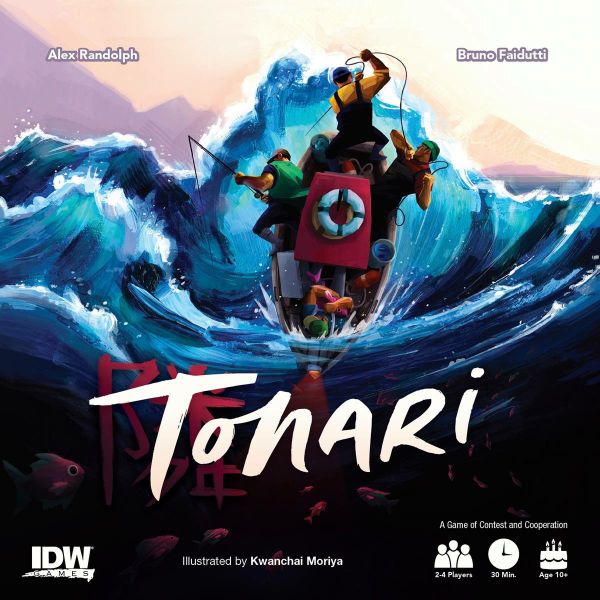 Card games (Juegos de cartas):
Cogs and Commissars | Atlas Games | Matt Haga
DC Deck-Building Game: Rebirth | Cryptozoic Entertainment | Matt Hyra, Jared Saramago, Nathaniel Yamaguchi
Embers of Memory: A Throne of Glass Game | Osprey Games | Kuro
Kamigami Battles: River of Souls | Japanime Games | Rich Gain
Lockup: A Roll Player Tale | Thunderworks Games | Stan Kordonsky
Point salad | AEG | Molly Johnson & Robert Melvin & Shawn Stankewich (Devir en España)
Shuffle Grand Prix | Bicycle | Rob Newton
UNDO: Cherry Blossom Festival | Pegasus Spiele | Michael Palm, Lukas Zach
Collectible games (Juegos coleccionables):
Marvel HeroClix: Avengers Black Panther and the Illuminati Booster Brick | WizKid
Digital adaptation (Adaptación digital de un juego de mesa)
Cutthroat Caverns | Smirk & Dagger Games / Cellbloc Studios | Curt Covert
Mystic Vale | Alderac Entertainment Group / Nomad Games | John D. Clair
Raiders of the North Sea | Renegade Game Studios / Garphill Games / Dire Wolf Digital | Shem Phillips
Through the Ages: New Leaders and Wonders | Czech Games Edition | Vlaada Chvátil
Tsuro VR | Callipe Games / Thunderbox Entertainment Digital | Tom McMurchie
Family games (Juegos familiares):
ClipCut Parks | Renegade Game Studios | Shaun Graham, Scott Huntington
Code Stack! | AMIGO Games | Heinz Meister
Dirty Pig | North Star Games | Frank Bebenroth
Draftosaurus | Ankama Boardgames / Luma Imports | Antoine Bauza, Corentin Lebrat, Ludovic Maublanc, Théo Rivière
Finger Guns at High Noon | Indie Boards and Cards | John Velgus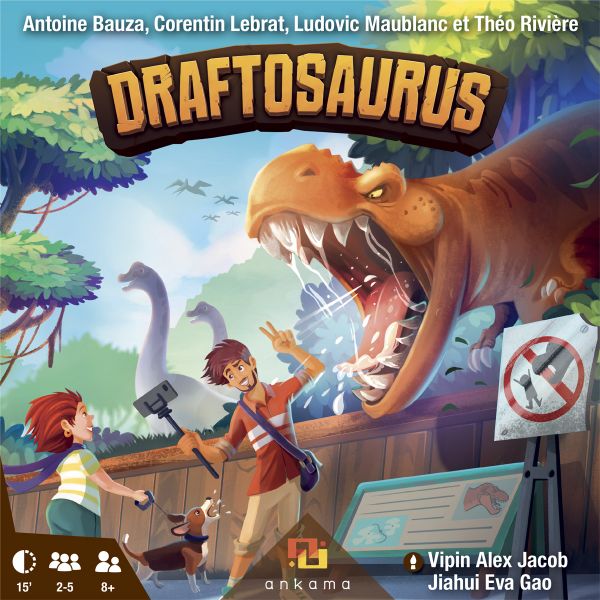 Game Accessories (Accesorios de juegos):
Citadel Contrast Paint | Games Workshop
The Jasper: A Board Gaming Table | BoardGameTables.com
Valhallah Screen | Dog Might Games | Mike Cameron, Mike Konas, Alyssa Menold, Lindsey Rode
The Watson Game Topper System | Game Toppers
Wingspan Organizer and Dice Tower | The Broken Token | Tuan Vo
Historical Game (Juego de temática histórica)
Conflict of Heroes: Storms of Steel (3rd edition) | Academy Games | Gunter Eickert, Uwe Eickert
Pandemic: Fall of Rome | Z-Man Games | Matt Leacock, Paolo Mori
U-BOOT: The Board Game | Ares Games | Bartosz Pluta, Artur Salwarowski
Watergate | Capstone Games | Matthias Cramer
Historical minis (Juego de miniaturas histórico)
Bolt Action: Campaign D-Day Overlord | Osprey Games / Warlord Games
Bolt Action: Korea | Osprey Games / Warlord Games
Miniature game (Juegos de miniaturas):
Gaslands: Refuelled | Osprey Games | Mike Hutchinson
Power Rangers: Heroes of the Grid | Renegade Game Studios | Jonathan Ying
Reality's Edge: Cyberpunk Skirmish Rules | Osprey Games | Joseph McGuire
Riot Quest | Privateer Press | Matt Wilson
Warcry | Games Workshop | Sebastien Toursel
Role-Playing Game (Juegos de rol):
Alien: The Roleplaying Game | Free League Publishing | Andrew E.C. Gaska, Tomas Härenstam
Over the Edge (3rd edition) | Atlas Games | Chris Lites, Jonathan Tweet
Pathfinder Core Rulebook (2nd edition) | Paizo Inc | Logan Bonner, Jason Bulmahn, Stephen Radney-MacFarland, Mark Seifter
Star Crossed | Bully Pulpit Games | Alex Roberts
Teens in Space | Renegade Game Studios / Hunters Entertainment | Jonathan Gilmour, Doug Levandowski
---
Información (en inglés): www.originsawards.net
---
¡Nos jugamos!